Have you ever experienced that sinking feeling that occurs when you've just rolled up to the gym, ready to crush a workout, only to realize that you forgot your headphones?
Yep, you know the feeling I'm talking about.
It's that same feeling you get when your only hair tie snaps while you're putting your hair up or you realize that you forgot to put on deodorant.
Being prepared for the gym can literally make or break your workout.
Over the past few years, I've honed in on what items help me stay prepared and maximize my gym time, and today I'm going to be sharing my list of gym bag essentials with you!
In a rush? Grab the Gym Bag Essentials printable checklist >>>

*This page contains affiliate links, which means that if you purchase an item using one of the links below I may receive a small commission (at no additional cost to you). You can read my full affiliate disclaimer here. Thank you for your support!
First things first… the Gym Bag!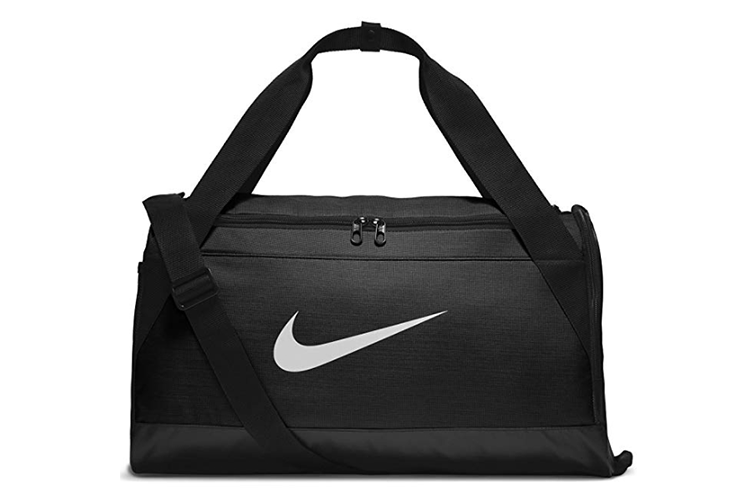 When looking for a gym bag you want to find something that's spacious but not too bulky, cute, comfortable to carry, and that'll hold up well over time.
Enter the small Nike Brasilia Duffel.
I opted for this bag a few years back, and after many treks to the gym, I'm still incredibly happy with my purchase.
Living in NYC on that 5am pre-office workout grind, I pretty much lugged around my entire LIFE in this bag at one point (read: clothes, shoes, full makeup bag, hair dryer, hair straightener, towel, lunch, oh and… ya know, MY ACTUAL WORKOUT STUFF) and it's held up so well!
I can't speak about other bags because honestly, I've never used any others. If you have a go-to workout bag that you recommend, share it with us in the comments below!
Hydro Flask Water Bottle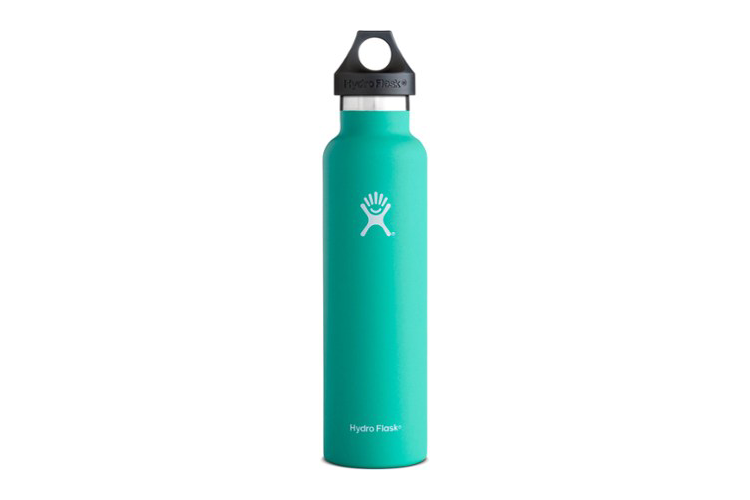 People who intentionally come to the gym without a water bottle? Yeah… can't relate.
I'm constantly sipping on water throughout my workout, and my go-to for the past 3 years has been my Hydro Flask. I love love LOVE this water bottle.
Why you ask?
Hydro Flasks:
Allow cold beverages to maintain their temperature for up to 24 hours (and hot beverages up to 6 hours)
Are leak-proof
Are made with durable BPA-free stainless steel
Come with a lifetime warranty
Are pretty dang cute, if I do say so myself
Staying hydrated is important to powering through your workout effectively and efficiently, so be sure to keep a water bottle in your gym bag no matter which one you choose to use.
Resistance Bands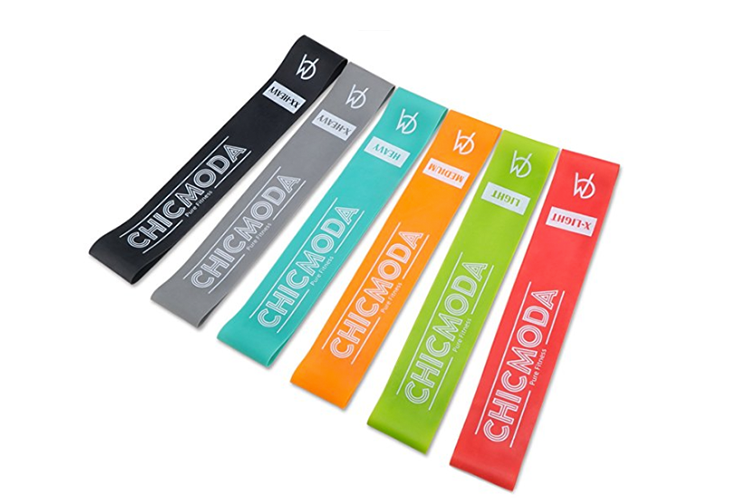 Resistance bands are amazing for warming up the muscle groups you're going to be training during the primary part of your workout (hellooo glute activation), as well as improving flexibility and mobility.
Adding resistance bands to heavier movements like hip thrusts, squats, and deadlifts can help you feel the burn in all the right places by providing resistance during the 'work phase' and the 'rest phase' of the motion.
Resistance bands are affordable, super-travel friendly, and pack a big punch when it comes to enhancing your workout regimen.
I use both the regular and heavy series from Chicmoda.
RumbleRoller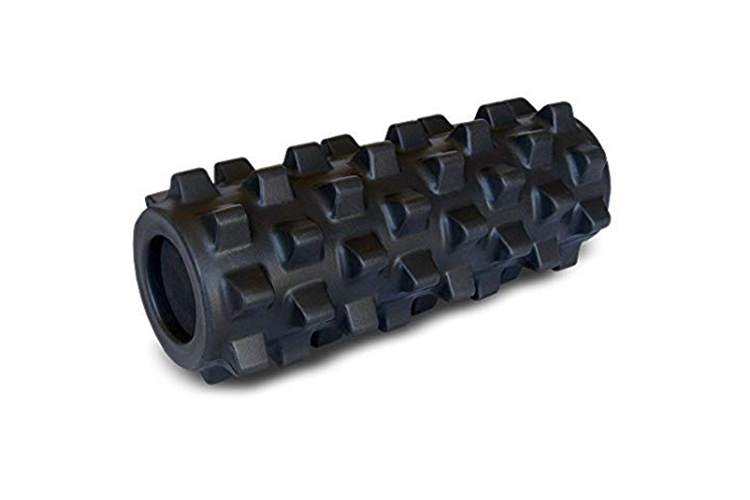 Holy shiiiitake mushrooms, this guy (also affectionately referred to as the "death roller") transformed my life!
If you're strength training, foam-rolling should be a regular part of your fitness routine, both before and after workouts.
Foam-rolling helps to rid your muscle tissue of adhesions (i.e. those stubborn knots) and increases blood flow allowing for increased range of motion, improved movement, lower risk of injury and faster recovery.
I've spent money buying countless foam rollers over the years and have always felt somewhat disappointed.
The RumbleRoller's price tag ($44.95 for the one that I own, pictured above) kept me away for a long time, but after coming across so many glowing reviews and a recommendation from Entrepreneur and Author Tim Ferriss, I finally caved and BOY AM I GLAD THAT I DID.
This thing is a magic worker, especially if you can't afford regular sports massages (#ballinonabudget ??).
I opted for the smallest size (12 inches) so that it's travel-friendly and fits nicely inside my gym bag.
Wireless Earbuds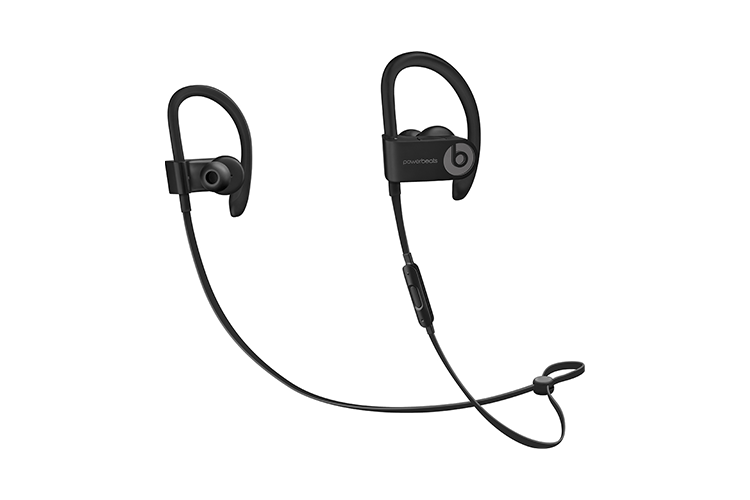 Music is an amazing way to pump yourself up, get in your zone, and really focus on your workout, but NOTHING is more annoying when trying to lift than when your headphone cord gets caught on a piece of equipment, hang-manning you and sending your phone flying across the gym floor. Aaaand that's why wireless earbuds are a godsend.
I currently use the Beats by Dre Powerbeats3 and I'm really enjoying them. However, many other people's reviews are not so positive. An often-recommended alternative are the Bose Soundsport Wireless Headphones.
Making the switch to wireless earbuds is a game-changer, and once you do, there's no goin' back fam!
Ankle strap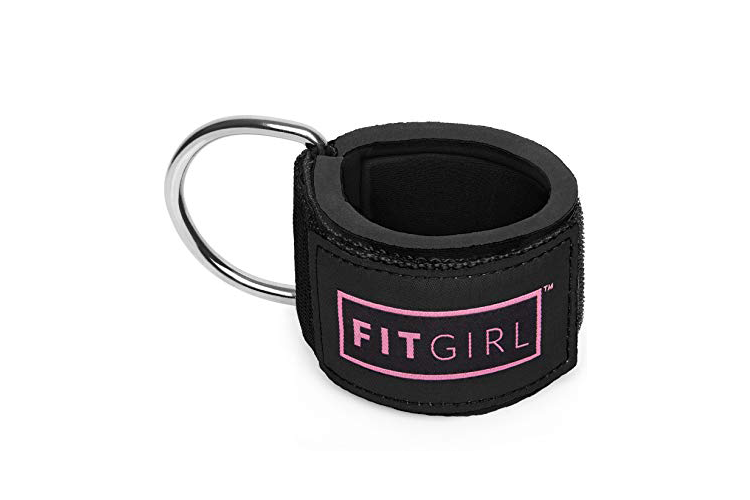 An ankle strap is an essential item for fit gal's who are tryin' to build a booty, but a surprising number of gyms don't have them. I always keep this one in my bag just in case, to use for exercises like cable kickbacks, donkey kicks, and side lunges.
Extra hair ties
Because if you sweat like ya girl, working out with your hair down is just not an option.
I always have hair ties on my wrists, but those few times that I've taken them off for whatever reason and forgot to grab one for the gym, it's always a huge relief to have some extras waiting for me in my gym bag.
An extra pair of earbuds
Wireless headphones are amazing BUT they need to be charged. Which is no problemo if you remember to juice them up regularly, but there will inevitably be that time when mid-workout you hear the dreaded "low-battery" message of doom.
A workout without headphones is no workout for me, so I always keep a back-up pair of cheap earbuds in my gym bag in case my wireless earbuds die or I forget them.
Tampons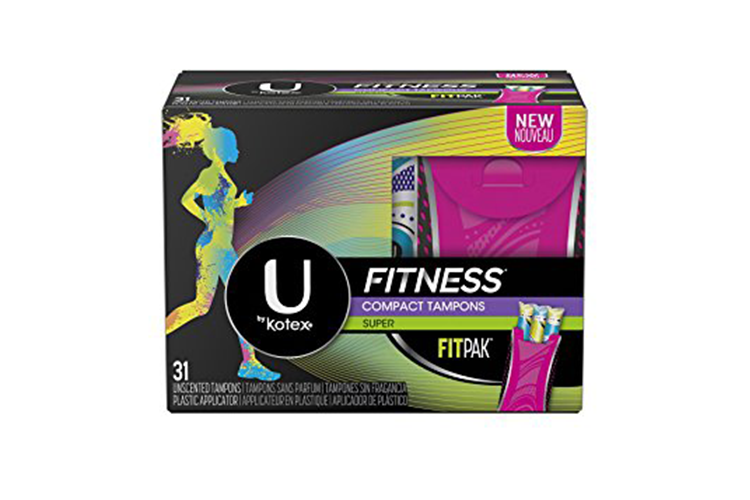 Sometimes Mother Nature likes to play cruel tricks, and the LAST place you want to be caught off guard is at the gym, so it's always a good idea to keep a few extra tampons in your bag for peace of mind.
Sugar-Free Gum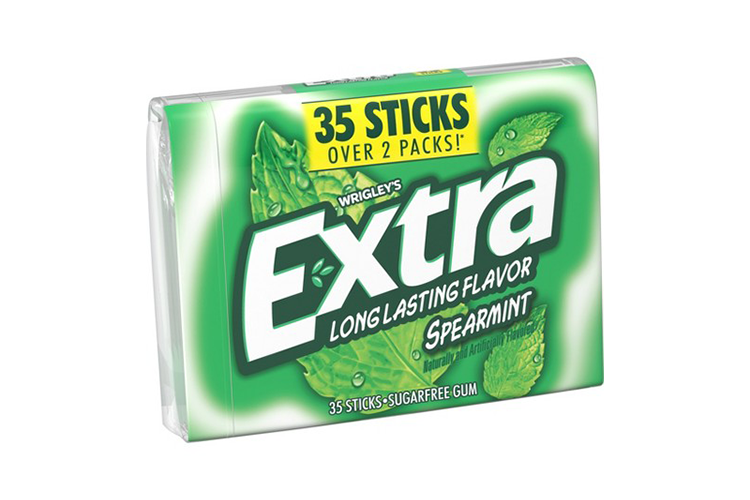 Gum always seems to do the trick during those times that you just need a little something extra to help you power through a cardio session. Lately, I've been loving this Extra sugar-free spearmint gum.
Makeup Remover Wipes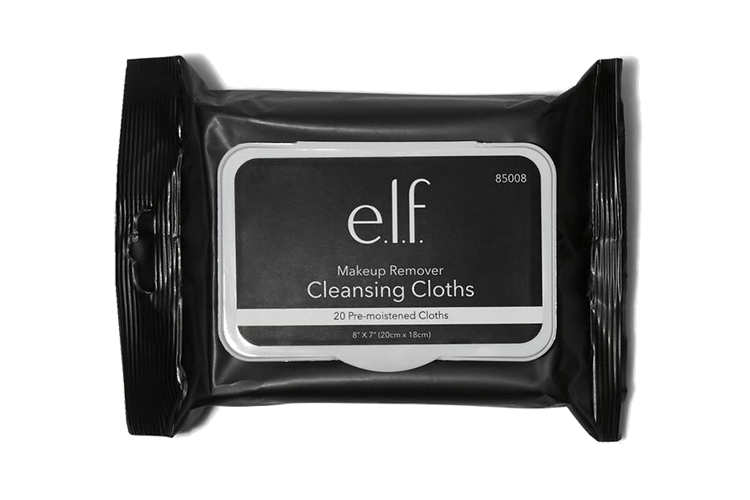 Face wipes are great for both removing makeup before your workout and removing lingering oil and dirt post-workout until you can get home and take a shower.
My go-to are these (budget friendly!) makeup wipes from E.L.F.
E.L.F. actually offers another version of these wipes marketed specifically as being post-workout cleansing wipes but I personally don't like them. They're very heavily scented and if you have sensitive baby skin like me, that's always a no-no.
Combination Lock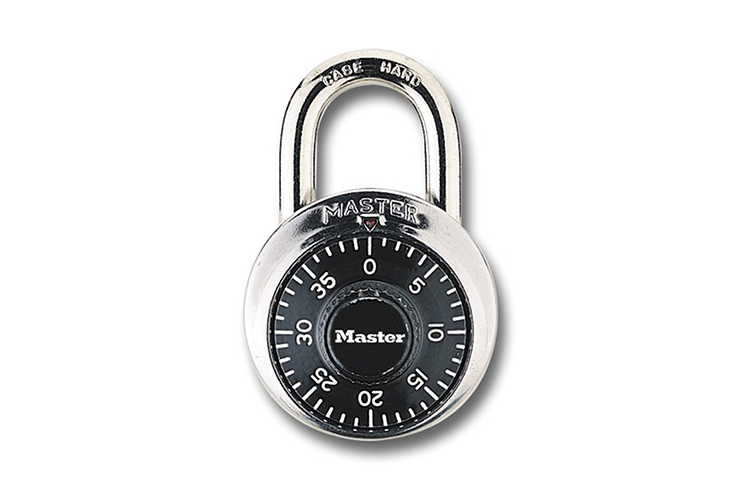 I'll never forget the time I finished up my workout and came back to the locker room to find a woman wrapped in a towel freaking out.
During her shower, someone had swiped all of her belongings – her phone, clothes, wallet, EVERYTHING.
It was 6am. No stores were open to buy her any clothes. And she was stranded naked in a locker room.
After that experience, I never left my stuff unguarded again!
It's nice to assume the best in others, but I'd rather spend a few bucks and be able to workout in peace knowing I'll never be in that situation.
Moral of the story: get yo'self a combination lock and keep your belongings secure.
Protein shaker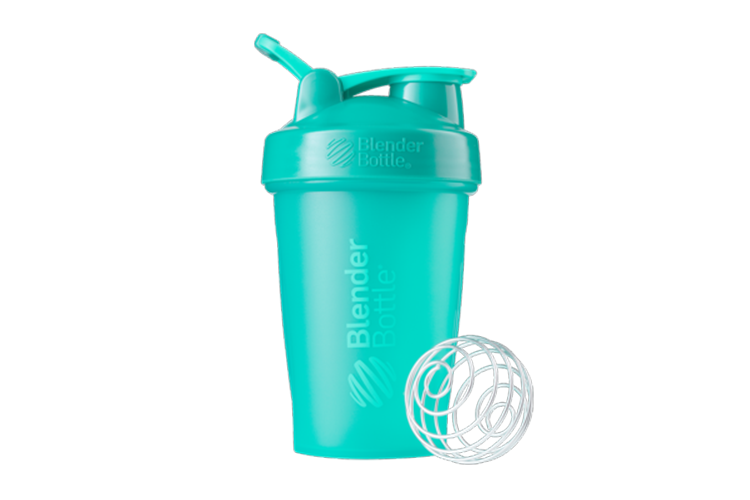 A shaker bottle is an essential item to have on hand whether you're sipping on pre-workout, BCAAs or a protein shake.
I'm OBSESSED with my mini mint green Blender Bottle, and love shaking up some GHOST x Sour Patch Kids Watermelon BCAAs to sip on during my workout.
Umbrella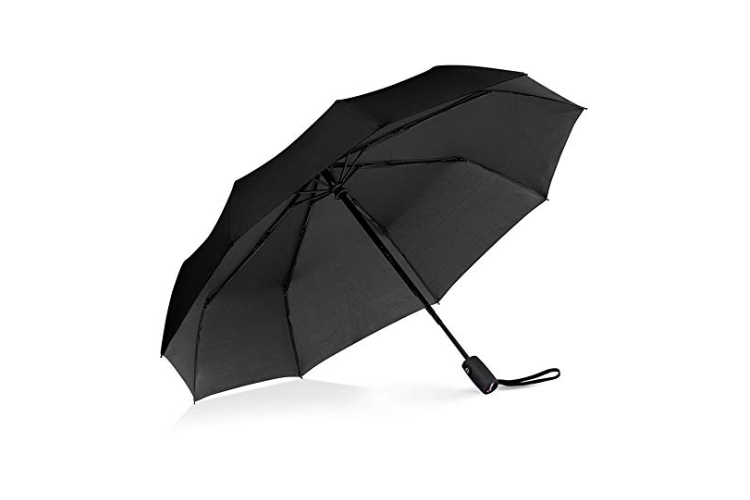 This one is for those of you lovely humans who walk to the gym or take public transportation.
When I lived in NYC I used to walk 20 – 30 minutes to the gym each day, and there were many times where everything was bright and sunny when I arrived at the gym, but by the time I was ready to leave, I was stuck completely unprepared, walking home in a total downpour.
Eventually, I got the bright idea to keep an umbrella in my gym bag 24/7.
If you're in a similar situation, I recommend you do the same!
Snacks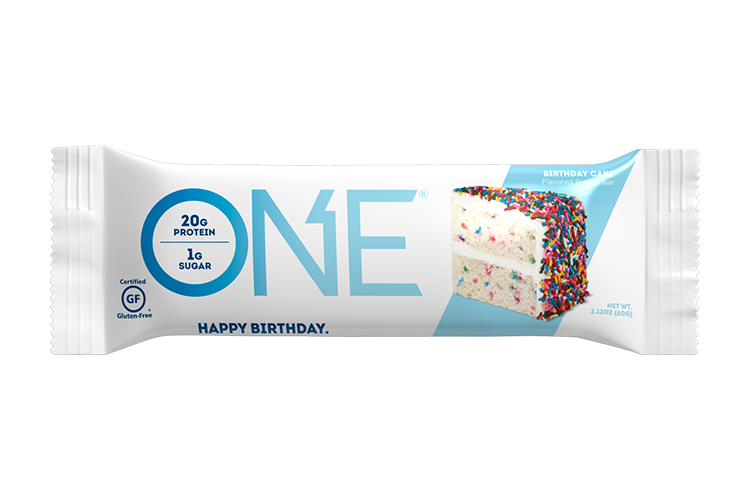 Getting to the gym and being hit with a sudden wave of hunger S-U-C-K-S. I don't know about you, but I'm a pretty useless (and unpleasant) human when I'm hungry, so I always keep a protein bar (I love ONE's Birthday Cake protein bar), a banana, blueberries, or cashews in my bag to power me through my workout or to hold me over post-workout until I can get home and eat a proper meal.
Lip Balm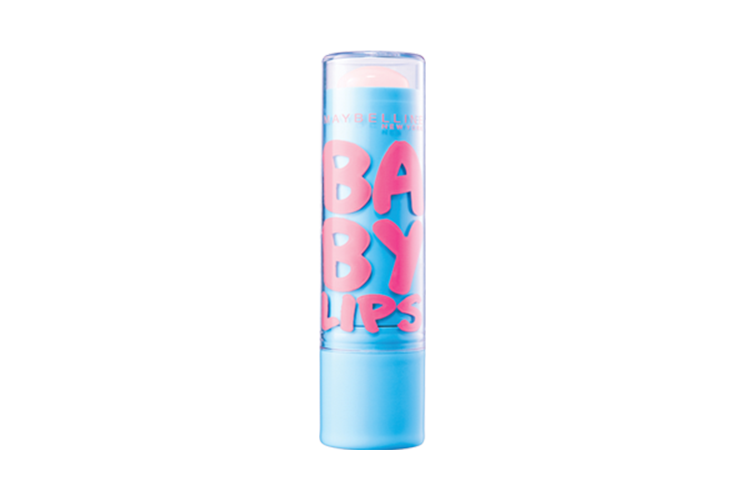 This is less of a "gym" essential and more of a LIFE essential in my book. I can't stand the feeling of dry, chapped lips so I always keep an extra lip balm in my gym bag.
Deodorant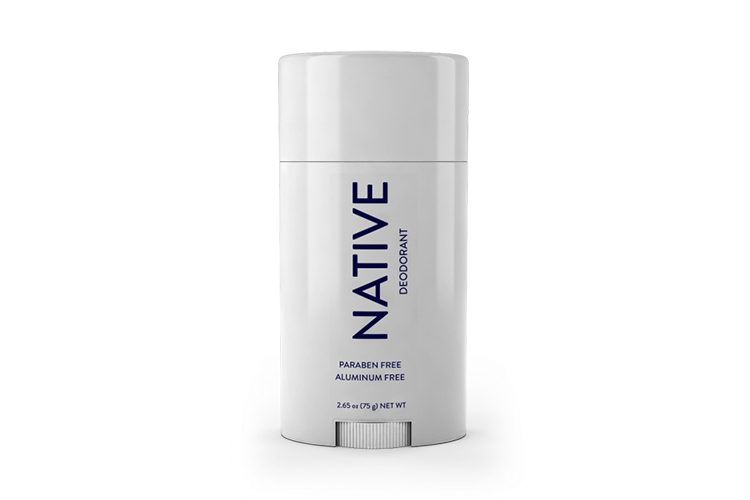 Have you ever drove all the way to the gym only to realize that you aren't sure if you put on deodorant or not, and then proceeded to spend the entire workout totally self-conscious? I have. It's not a great time.
I like to throw an extra deodorant in my bag so that if I ever forget or can't remember if I put it on, I can quell my anxiety with a simple swipe.
If You Shower At the Gym…
Depending on your situation this may or may not be relevant to you. If you're getting ready at the gym each day before commuting to school or work, I recommend the following items.
If you know that there's no way you're going to be showering and getting yourself together at the gym, then save yourself the shoulder pain, keep your bag light, and skip these items.
Microfiber towel set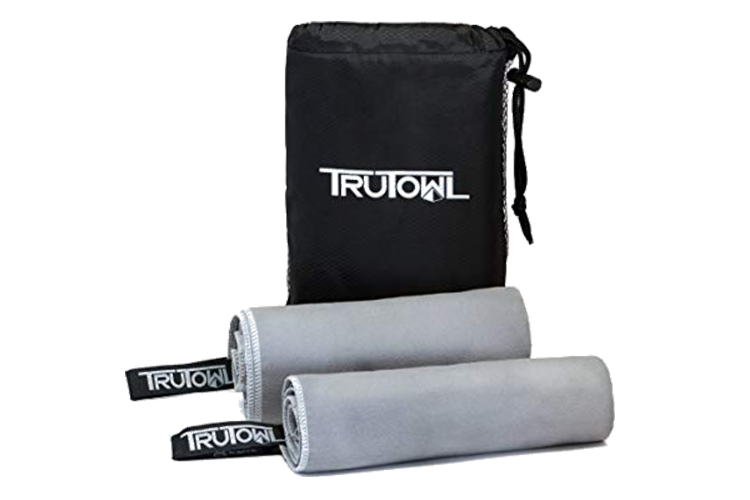 If you workout at a budget-friendly gym, there may not be any towels provided (lookin' at you Planet Fitness) which means you'll need to bring your own.
Carrying around a bulky bath towel is impractical. That's why I love using microfiber towels instead – they're extremely compact and dry quickly while still being super absorbent.
Travel-size toiletries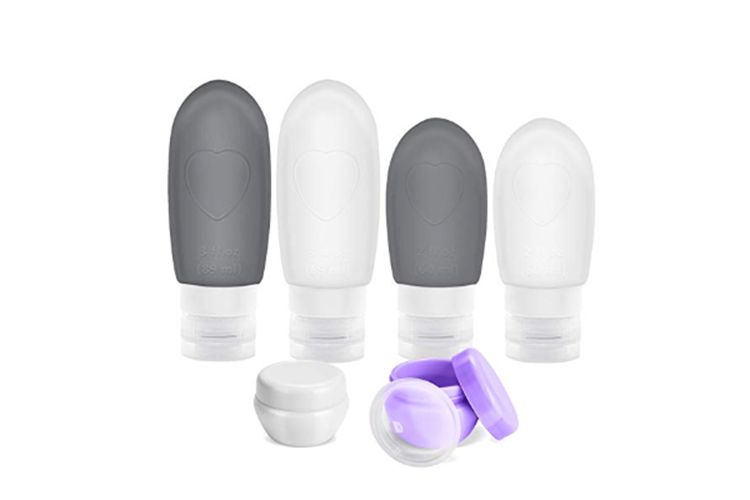 If you shower at the gym, I recommend buying small, reusable toiletry bottles that you can fill and re-fill with your full-sized products from home.
Shower shoes
Because nobody should be walking on the locker room floor or shower barefoot… ick. I use Old-Navy flip flops. At $2.50 a pop, they're cheap and get the job done!
Dirty clothes bag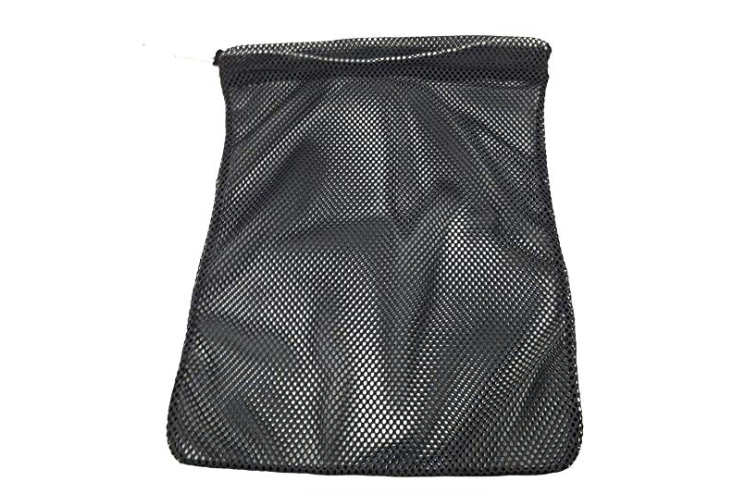 Sometimes you're in a rush and you don't have time to wait for your sweaty gym clothes to dry or to throw them in the washer before going about your day. I recommend buying a separate bag to keep your dirty clothes in so that you can keep the rest of your bag smelling fresh.
Dry shampoo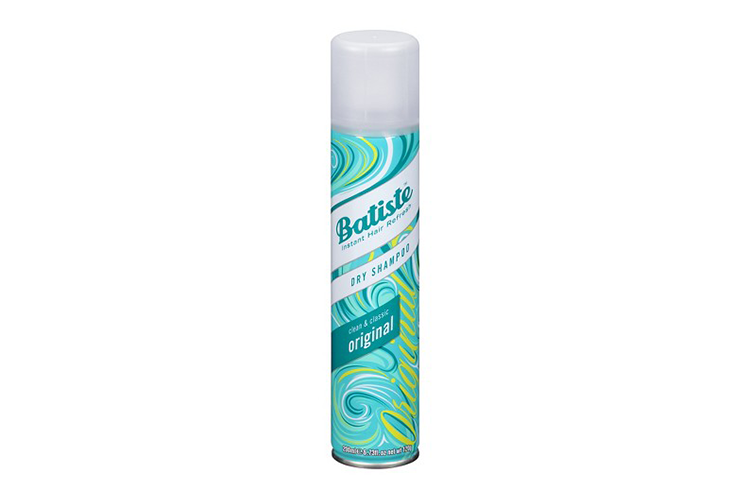 Rinsing off in the shower takes no time at all. Doing your hair? That's a whole other story. When you don't have the time to go through the whole routine after your workout, I recommend keeping some dry shampoo in your gym bag so you can freshen up your roots and be on your way.
Hairbrush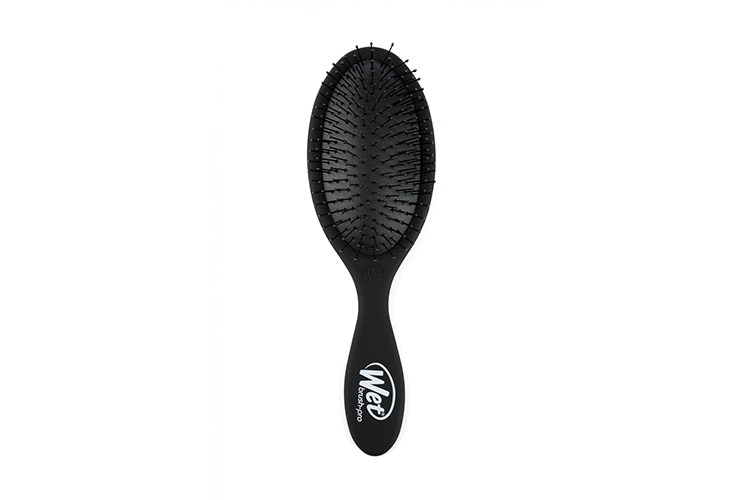 Brushing your hair while wet can cause a lot of breakage.. eek, no thanks! Fortunately, the Wet brush was designed specifically to easily and safely detangle hair while still wet, making it a definite gym bag staple.
Body spray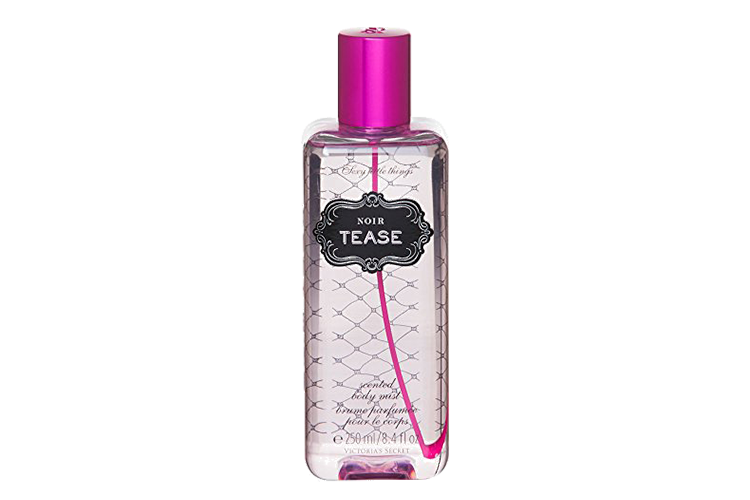 Body spray is the perfect finishing touch to make you feel fresh and clean after your shower. I like to keep a small travel-sized bottle of Victoria's Secret Noir Tease in my gym bag.
BB Cream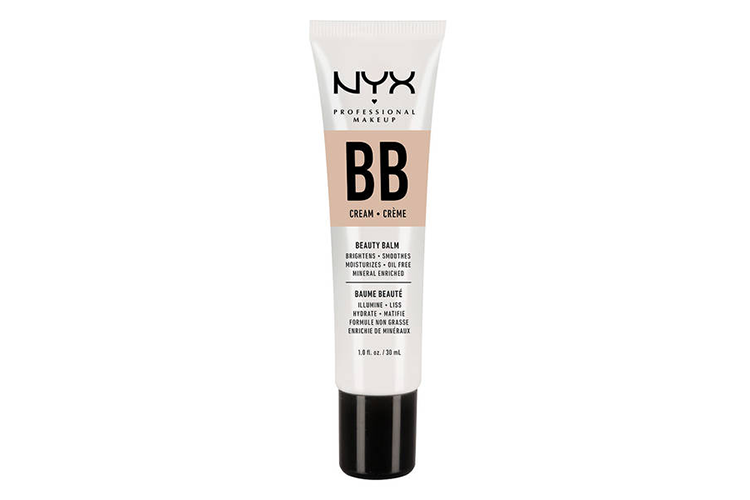 After getting all fresh and clean, the last thing I want to do is cake my face with makeup. BB cream is a great way to moisturize and smooth out your skin tone post-workout so that you look polished without all of the heavy products. My personal favorite is made by NYX (pictured above).
Now I Want to Hear From You!
What are YOUR gym bag essentials? Let me know in the comments below.
Also, don't forget to grab the Gym Bag Essentials checklist so you can be sure you have everything you need for a killer gym sesh!